Find the Manager Inside You with Coca-Cola HBC!
Coca-Cola HBC is launching the fourth year of the Management Challenge student competitions!
Management Challenge is a competition for czech and slovak speaking students who are not afraid to show their abilities.
Students can win 25.000 CZK, day with a TOP Coca-Cola Manager, experience of their choice or drinks for a party with their friends.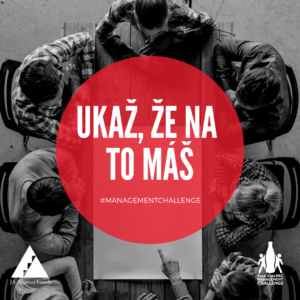 All you have to do is:
assemble a team of three to five college students
choose a case study
solve the case study
master the finals and become the new champion
You can find more information here.