Alumni Activities
CEMS Active Alumni Wanted
We are looking for alumni/individuals willing to organize a single event on a chosen topic. For more information contact CEMS VSE Office Manager Šárka Otčenášková (sarka.otcenaskova@vse.cz).
Mentoring
The latest CEMS VSE mentoring program was introduced during the virtual CEMS alumni soirée on October 15, 2020. Mentoring between current students/fresh graduates (2019–2020) and alumni (graduation 1998–2018) can be a great opportunity to enhance the learning experience for both sides and keep our CEMS community active. In early January 2021, 39 pairs of mentors and mentees received their kick-off email so as they could start their individual mentoring journey.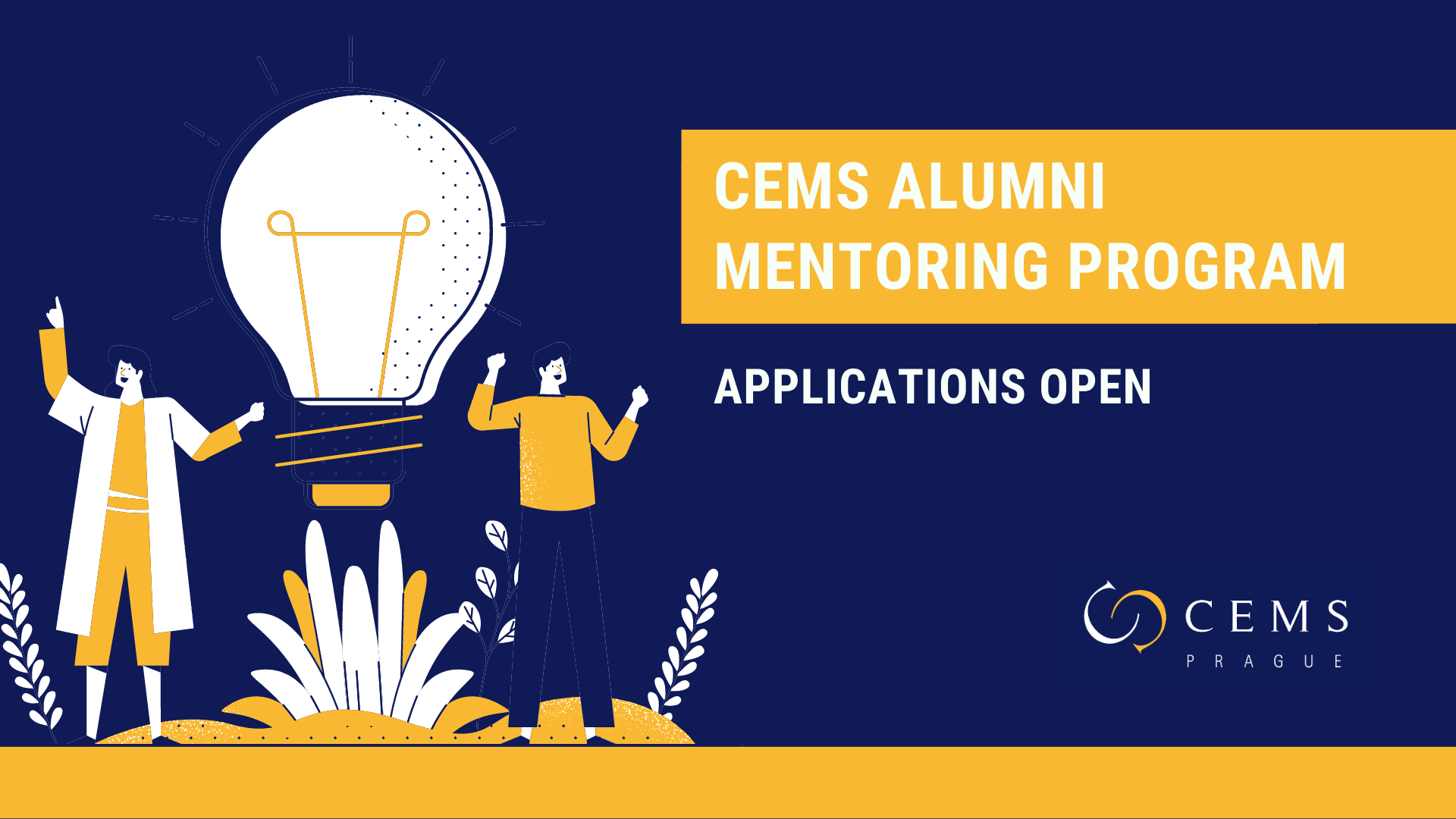 Startups
A lot of our alumni own/work for a startup or is interested in this topic, hence startups can be an area within which various activities for alumni can be devised.
CEMS Talks and Other Networking Events
Possible activities:
CEMS Talks – alumni (usually 3) speak on a specific topic; suggested ideas during soirée:

How Coronavirus has positively impacted my life
CEMSies involved in politics & public life
Startups

Networking Dinners
Family Events
Sport Events
Blog – Activities in the Past (created by former alumni President 2017 – 2019 Pavlína Tesch (Šimurdová) and former alumni Vice-president 2017 – 2019 and President 2011 – 2013 Vojtěch Opleštil)
Out of a wide range of activities, CEMS Talk seems to be the key event that can be easily switched to an online setting.
Apart from CEMS Talk, CEMS Networking Dinner and Family events are the most popular alumni event concepts. Due to current Covid restrictions, face to face gatherings is not an option at the moment. Yet, there is plenty of virtual space to host networking events online.
In case you are willing to organize/co-organize an event related to any of the aforementioned fields, do not hesitate to contact Šárka Otčenášková (sarka.otcenaskova@vse.cz).