Clothes Donation Powered by CEMS
CEMS Club Prague, a student association consisting of CEMS MIM students at the Faculty of Business Administration, is preparing a collection of worn clothes and shoes for all students with the help of the Salvation Army in the Czech Republic. From Wednesday – November 20 to Thursday – November 28, it will be possible to bring clothes to a collecting container in the hall near the dressing room in the Italska budova (Zizkov area).
The collection itself takes place in cooperation with the Salvation Army branch in the Czech Republic. This organization has long been trying to help people who, for example, cannot afford new clothes for themselves and their children. Selected clothing usually finds its use in shelters for mothers with children or community centers for families. Any type of clothing is therefore welcome, the only condition is for it to be clean and functional. Moreover, as the cold winter months are coming, we encourage you to donate any winter clothes that you or your relatives no longer wear, or do not match the rest of your wardrobe.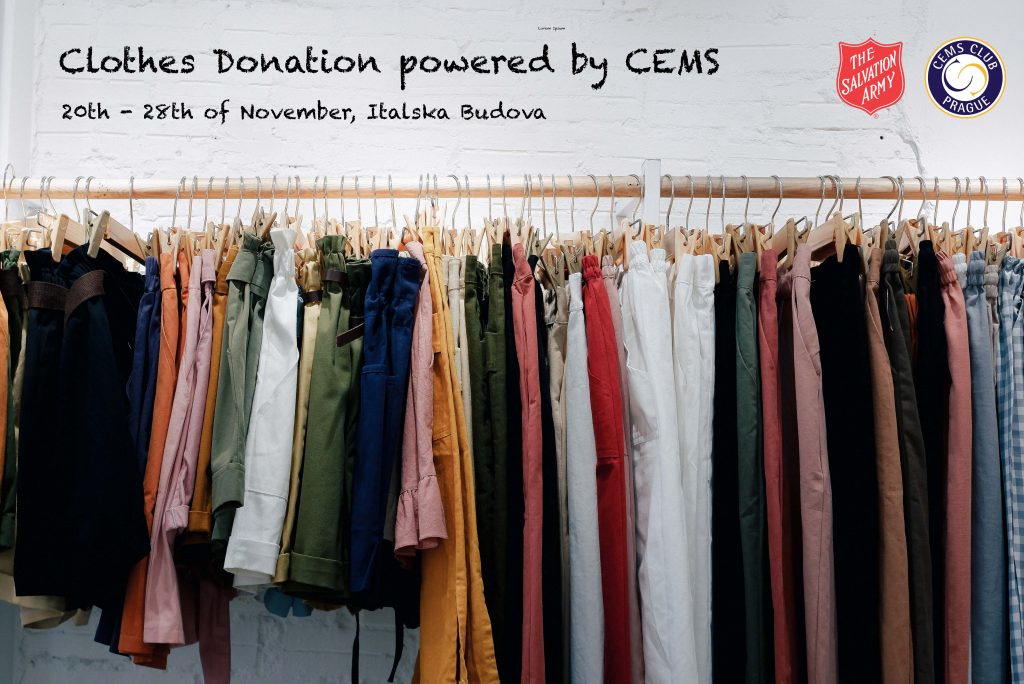 You can donate the following items:
men's clothing, mainly winter clothing and shoes are scarce,
women's clothing, including underwear,
cosmetics (can also be open) and feminine hygiene products,
children's toys, books and kitchen utensils.
More information on the Facebook event.