Cross-Border Business Projects
In spring 2019, for the very first time, two cross-border business projects were implemented. This kind of activity was initiated by the CEMS academic director Ladislav Tyll: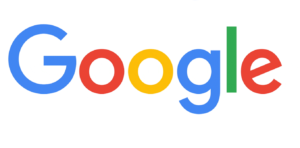 x-border Business Project with Google
6 students from 3 CEMS universities – VŠE, CUB (Corvinus University Budapest), and LSE (London School of Economics) worked on the topics:
2021 – Google for Startups in Czechia
2020 – Launch of Google Pay Online API in New Markets in Central and Eastern Europe (CEE)
2019 – Launching Google Assistant in Central and Eastern Europe (CEE)

x-border Business Project with Hilti
6 students from 3 CEMS universities – VŠE, CUB (Corvinus University Budapest), and SGH (Warsaw School of Economics) worked on the topics:
2021 – Future Female Leaders in Industries Perceived as Domain of Male. X-border Project with Special Focus on V4 Countries
2020 – Perfect solution selling via trade customized value proposition
2019 – How to Boost the Value Proposition of VIP Program in order to Drive the Engagement of Key Customers in the Czech Republic, Hungary, and Poland
Feedback from Hilti representative Josef Plachý:
We really appreciated the international cooperation and definitely would like to continue with CEMS x-border business projects. On top of interesting inputs from students, we appreciated the experience exchange that the project triggered also on the Hilti side.
We agreed that we want to have again a project when teams work together and deliver one solution applicable to different markets – we believe this is the key learning and purpose of such a project.
I shared our experience also with colleagues from other Hilti organizations and many expressed interest in doing such an x-border project.
We reflected that we need to define one clear leading project sponsor right from the beginning – we had one or two from each market and it sometimes led to conflicting information and variable intensity of involvement towards students.
We will definitely move the face-to-face meeting to the beginning of the project – this year it was the final presentation.
We discussed the optimal size of the team – maybe 3 students from each country would be more appropriate, however still do not have a clear opinion on this.
Offered job to the VŠE student after the final presentation.
Feedback from VŠE student Vojtěch Mareček:
Aim of the business project with Hilti was to evaluate a current offer of Hilti VIP program as well as propose new ways to increase its value proposition. As the project was among the first two cross-border CEMS business projects, I cooperated on the tasks with student teams from CBU and SGH partner universities.
What I appreciated the most was the practicality of the project. To gather primary data we joined Hilti salesforce on field rides and got a unique opportunity to obtain insights directly on construction sites. At the same time, we had the chance to approach experienced Hilti employees and discuss our findings. It was then up to us to summarize inputs from all three countries, identify key areas for improvement and propose solutions that would be applicable, feasible, and in line with the expectations of project stakeholders from all three Hilti offices.
Throughout the three-month duration of the project, our team communicated only online and we finally met at the final presentation at Hilti Prague office. Communication without any prior meetings and little experience in working only in virtual teams were perhaps the main challenges our team faced. It is, however, also the biggest learning from the project. What I believe sets the Hilti business project apart is the constant support provided by Hilti staff on various positions and the opportunity to gain hands-on experience.
Feedback from the CEMS Academic Director at VŠE Ladislav Tyll:
The x-border BP met fully my expectations and also proved to be the real challenge for all the stakeholders incl. students, CP, and the schools. In the same time we experienced the same situations I went through in any previous business x-border cooperation. The projects also proved some of my research findings which constitute the fact, that building informal networks may lead to better final results. In this case, it was the initial joint kick-off in London (regarding BP with Google) that potentially made students more engaged in the project since they have time to spend some time together without being supervised.
For the improvement in the future, it would be valuable if we as schools are more aligned in BP deliverables and expectations since we have learned that the level of students 'commitment in schools may vary.  In general, I am very positive about running at least two more x-borders next year again.
Feedback from CEMS Corporate Relations Manager at VŠE Šárka Otčenášková:
More demanding compared to a regular BPS (finding suitable dates for all universities),
The more x-border BPs, the more demanding organization,
Lack of Czech/Slovak students, which companies require,
Strengthening relationship among universities (Corporate Relations Managers, Academic Directors, tutors) + company representatives + students,
Building CPs motivation to maintain CEMS CPs,
Helps also to the company internally – e.g. Hilti experience exchange among the offices,
Best practice to share among the CEMS Alliance,
Challenging experience for students.