Tomáš Laboutka – CEMS Alumnus of the Year!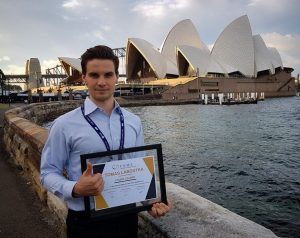 It is our pleasure to announce, that CEMS Prague alumnus 2010 Tomáš Laboutka became a CEMS Alumnus of the Year when he won the category Young Leader!
Tomas personally took over the award in Sydney, where this year's
CEMS Annual Events take place (26.11.-1.12.2017). For the first time in the history of this award the University of Economics, Prague had two candidates in both categories – the second candidate CEMS VŠE alumnus 2005 Petr Šmíd was nominated in the category Senior Leader.
More information about the candidates can be found here.