McKinsey & Company: Solve It 2018
Solve It 2018: Education in digital age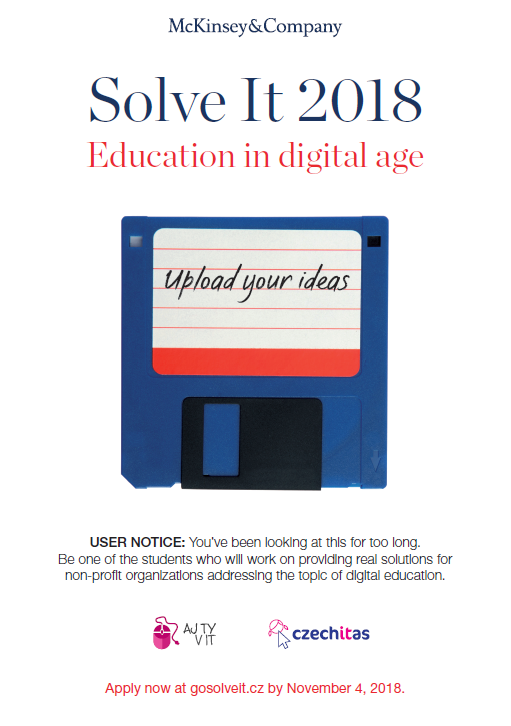 Be a part of a team that helps educational non-profit organizations shape their future. Solve It is a case study competition that gives you an opportunity to learn, meet other like-minded peers, crack real-life problems, give your skills a boost and have real societal impact. The winning team will win return flight tickets to a destination of their choice.
Application deadline: November 4, 2018
First round: November 5-10, 2018 (online)
Final round: November 15-16, 2018 at McKinsey Prague office
For more information click here .