Google AdCamp is coming to Prague | Apply by September 15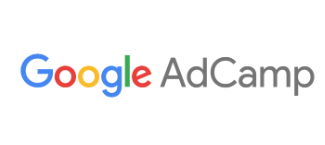 We've got some exciting news, Google AdCamp is coming to Prague! During this event, 25 selected finalists will have the chance to get a rare 360-degree look behind the scenes at Google, develop your professional network and gain new skills. You'll have some fun, experience Google culture and learn even more about the Global Business Organisation. Excited? We sure hope so!
This program is mainly for students graduating in 2019, 2020 or 2021 who speak English and Czech.
Event Details
When: Tuesday 15 October 2019
Where: Google Prague
Eligibility:
Interested and have experience in sales, account management, customer support, marketing or consulting
– Able to speak English and Czech/Slovak
– Graduating in 2019, 2020 and 2021
– Open to consider a full-time opportunity at Google
– Willing to relocating to Dublin, Ireland
– Available to attend AdCamp Prague on Tuesday 15 October 2019 (all day)
How to Apply
Update your CV (two pages max) in English and in PDF format. Have a look at our resume tips here for some inspiration.
Submit your online application via the link you have received in the promotion email
Application Deadline: September 15th 2019
Website:
What's next?
If shortlisted, you may be asked to complete a phone screen with a Googler. We'll let you know by October 10th if you have been selected to participate or not (everyone gets notified).
We look forward to reviewing your application!