CEMS VSE Alumna Daria Hvížďalová Makes Czech Forbes 30 Under 30
Forbes releases its 10th edition of the selection of exceptional Czech talents from the world of business, startups, science, sports and art. This year, a CEMS VSE Alumna Daria Hvížďalová, made their 30 under 30 list. A huge round of applause is in order – congratulations!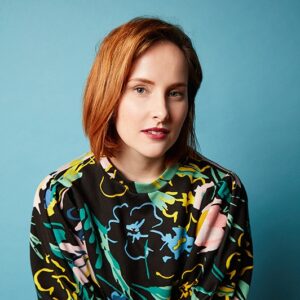 CEO, 42 Prague
MIM/CEMS VSE Graduate
Tech enthusiast with experience in software products and AI across different industries – from consulting to manufacturing. TEDx speaker, university lecturer, and Forbes columnist on data-driven parenting. She believes that 42 is the ultimate answer to the challenges of both digitization and education. 
_ _ _
We changed education so you can change the world. Under this motto, Daria runs a tuition-free peer-to-peer coding institution for developers 42 Prague, which breaks down barriers in the world of IT with its unique curriculum. Through their educational model, students are trained to become qualified software engineers and design inclusive solutions for the challenges of today and tomorrow. Based on peer-to-peer feedback and gamification, the most important software programming languages will be taught practically, with an additional focus on continuous learning and strengthening social skills.
Launched in the spring of 2022, the educational institute is part of the international network École 42, its main partner in the Czech Republic is ŠKODA AUTO, and up to 450 future programmers are expected to graduate in the next five years. Daria Hvížďalová also teaches at the European School of Business and Management. She is an expert in artificial intelligence and worked for several years at GoodAI. Within the family engineering holding JHV, she founded the consulting firm JHV Solutions and the technology spin-off Mainware. She studied Sinology, International Management and IT.
Image credit: Anna Kovacic for Forbes