CEMS student Barbora Havelková awarded in ESOP contest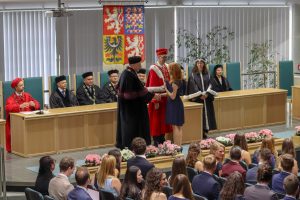 Every academic year the best students' written works are awarded within the ESOP (excellent students' research work) contest. The ceremonial announcement of the best works is part of a graduation ceremony.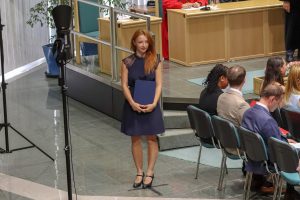 On Friday, June 27, 2019, a CEMS student Barbora Havelková was awarded during the masters' graduation ceremony at the Faculty of Business Administration. In her diploma thesis on "How the specifics of blockchain start-ups and their funding influence their lifecycle", she researched the post-ICO performance of the projects that get funded through a token sale and specifics of such funding. Findings of her work can serve as a guide for entrepreneurs that consider blockchain-enabled funding to raise funds for their projects.
Congratulations!