Apply for Solve It 2019 by McKinsey & Company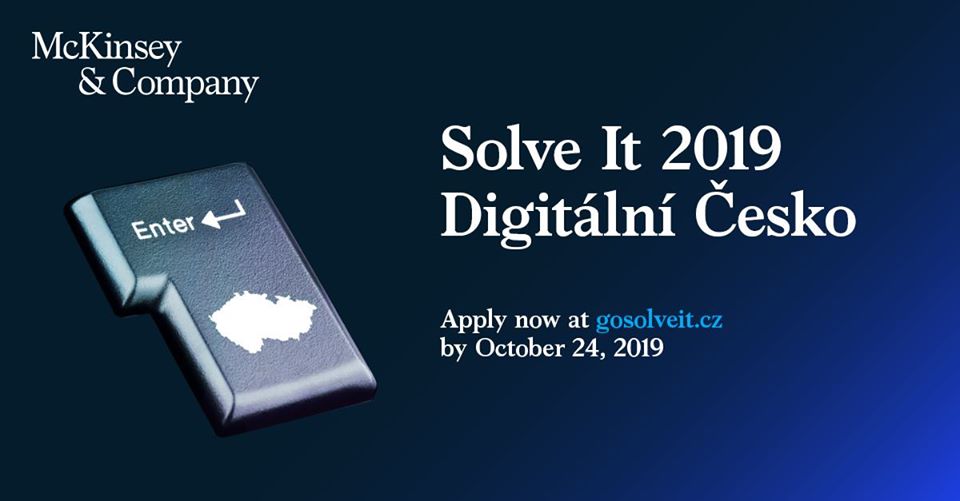 Solve It 2019: Digitální Česko
Solve It is a two-round case study competition that provides students and young professionals with consulting experience by helping a real organization solve its current strategic and operational challenges. If you're keen on applying your skills where they matter and broadening your horizons, Solve It is for you! We welcome all applicants irrespective of their education or experience—whatever your background, you will bring a different perspective to the study and give your skills a relevant boost.
Application deadline: October 24, 2019
First round: October 28–November 2, 2019 (online)
Final round: November 15–16, 2019 at McKinsey Prague office
More details here.