Apply for Asahi GO Graduates Programme in Finance
Their legacy starts with you! Go for it!
It's Asahi's goal to make a real difference and build a legacy they are proud of. And they need you to help them achieve that. We would like to invite you to GO for it and begin creating your legacy with them at the Asahi GO Graduates Programme.
---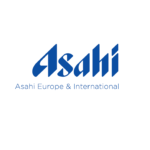 Asahi is a global company with strong local brands the world over. They call that "Glocal", and the "GO" in Asahi GO Graduates Programme stands for "Glocal Opportunities". That's exactly what you can expect to get at Asahi. Your talent and values matter to them and they know that you need time to go on a personal journey to learn about yourself and the world.
---
GO for it with Asahi and you will:

• gain new skills and experiences
By going in with an open mind, they promise to really take you places during their two-year programme with fulfilling experiences. Good times, friends and mentors await you and look forward to your application.

• go across borders • meet like-minded and not-so-like-minded people

What can you expect from them in exchange? Three rotations. Two years program. One Story – Yours!

• rotations into different roles and potentially an international placement

• exposure to Senior Leaders • leadership development • a senior mentor and a buddy to help with the day to day

What they are looking for:

• recent graduate or soon to graduate  • strong academic background• drive, ambition and passion – they are shaping the future leaders of their business • fluency in English is a must as you will find more than 30 different nationalities in their Prague HQ and another language is an asset!
---
Want to join? Here is what they need!
• CV – Obvious isn't it?
• Motivation Letter – Why do you think you are one of their future leaders?
• Anything else that seems relevant to you to strengthen your application – record card, diplomas, certifications, reference letters. The whole lot.
---

Are you interested and have what it takes to make the next step?
For more info about the requirements and to apply, please go to the respective website.